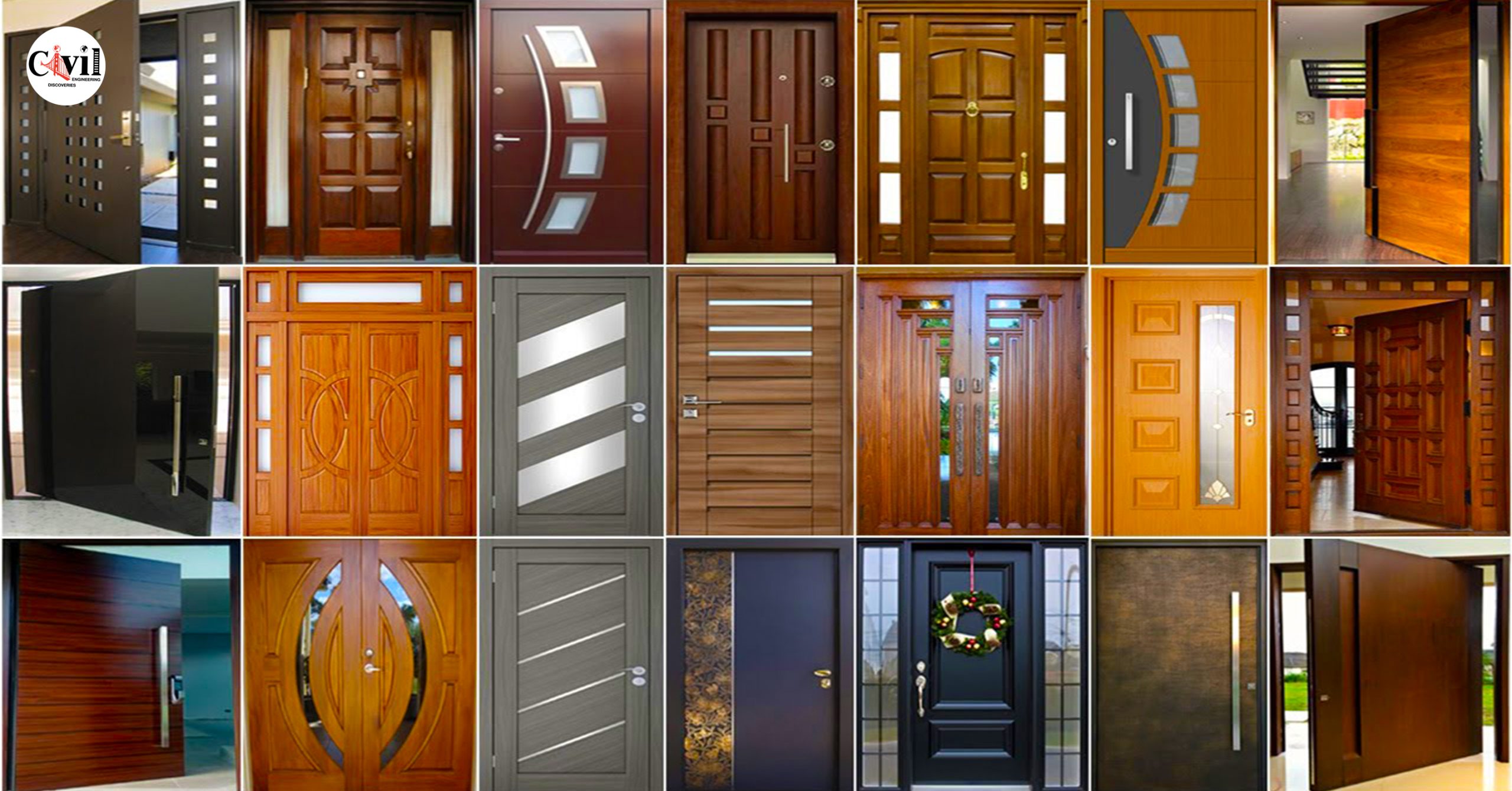 Doors provide a hint of what lies inside and add flair and style to your home. For making doors, nothing can be more beautiful, versatile, or durable than wood. The front door is the most important of all, as it is the gateway between your interiors and the outside world, and it should have the perfect design. For the best wooden designs at home, you can opt for teak or oak wood to design your main door and other single or double doors.
Hardwood is a classic and timeless choice of material because of its adaptability and versatility. So, wood species like teak, oak, etc. are considered great options for door designs because of their durability and flexibility. You can achieve any design or style for your single and double wooden doors, from rustic and traditional to modern and contemporary.
Wooden doors serve as the major focal points of any home, as they create the first impression and manifest your tastes as a homeowner. Although all hardwoods may look similar, they differ greatly in their properties. There are various kinds of hardwoods that serve different needs. So, it becomes quite challenging to pick the right type of wood for your home's interior and exterior.
Wooden door designs establish the tone and feel of your home. Also, when combined with different materials like glass, metal, etc., there can be endless possibilities for designs. So, it's important to give some thought before selecting the perfect door design.
In this article, we have rounded up the most exquisite wooden door designs, along with the various types of wood. This will 
help
 you pick the one that suits you functionally and 
aesthetically
. So, if you are thinking of upgrading your door designs or simply surfing for the latest designs in wooden doors, this article is for you.
Share this