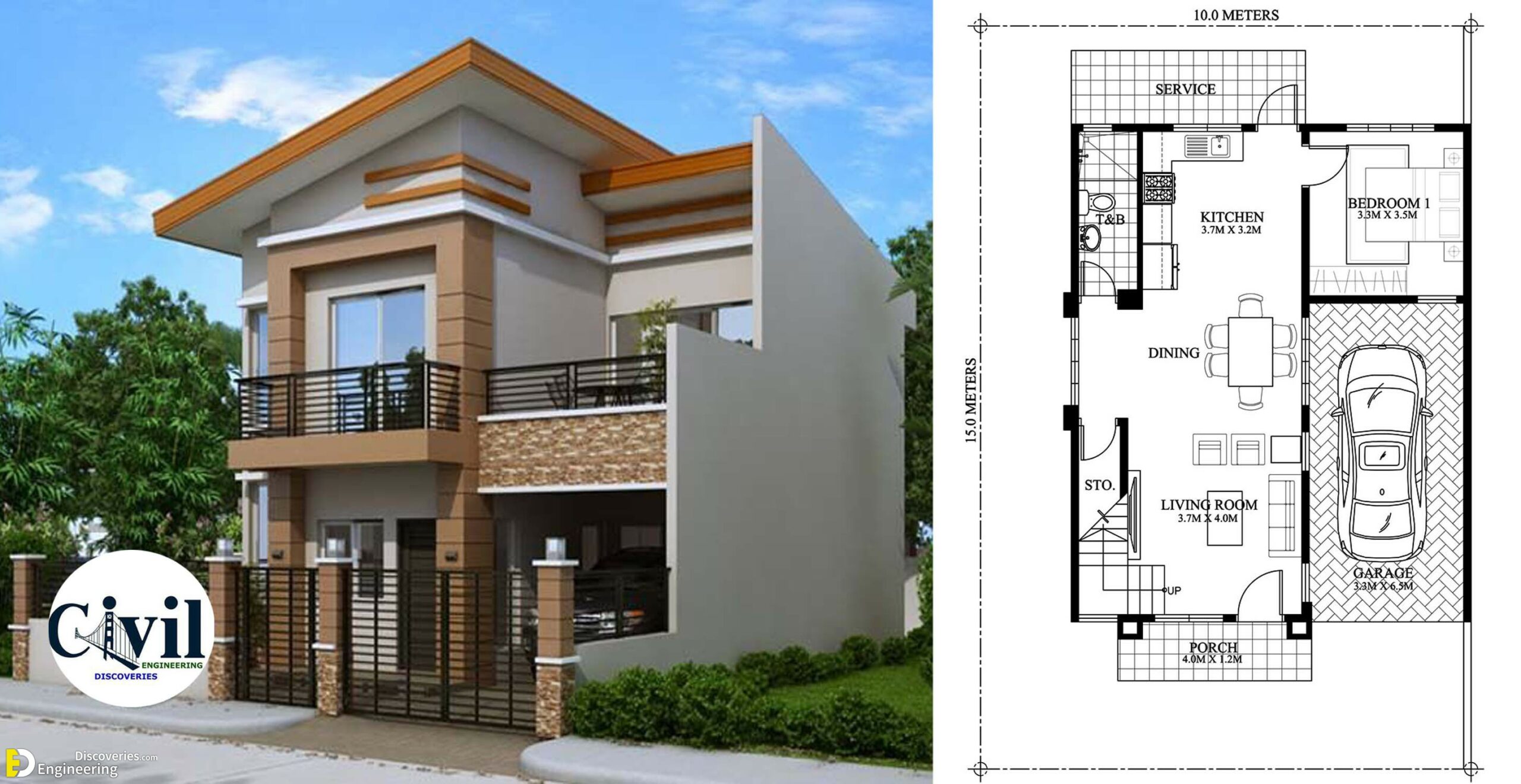 A modern house plan is a 4 bedroom 2 story house. Three meters from the front boundary or fence is a small porch that opens to the living room and all the way to the dining and kitchen. On the left side is small storage under the stair and opposite to it is a common toilet and bath.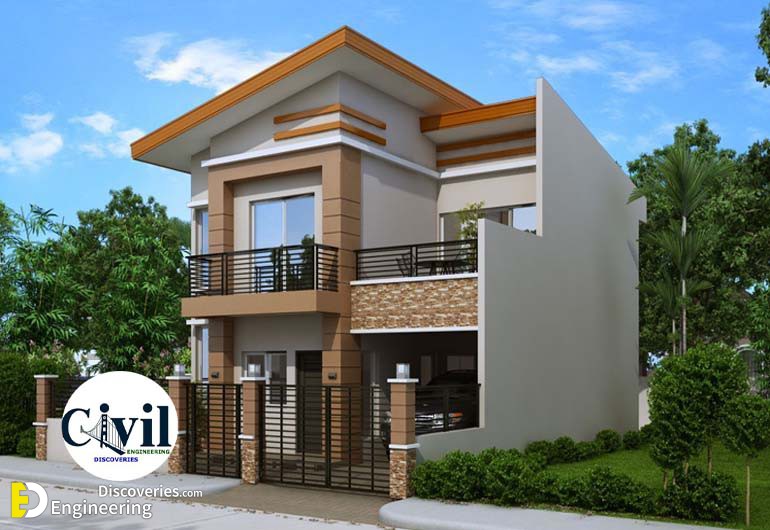 L-type kitchen counter which includes the fridge, cooking range, kitchen sink, and hanging cabinet is the main component of the kitchen. Also included in the ground floor plan of this modern house is a Bedroom with 3.3 meters by 3.5 meters in size and a garage that can accommodate one vehicle.
Bedroom 1 on the ground floor can also serve as a maid's room if ever you decide to have one to help you in your household chores. The second floor consists of the Master's bedroom with built-in cabinets and also opens to the terrace by an aluminum framed sliding door.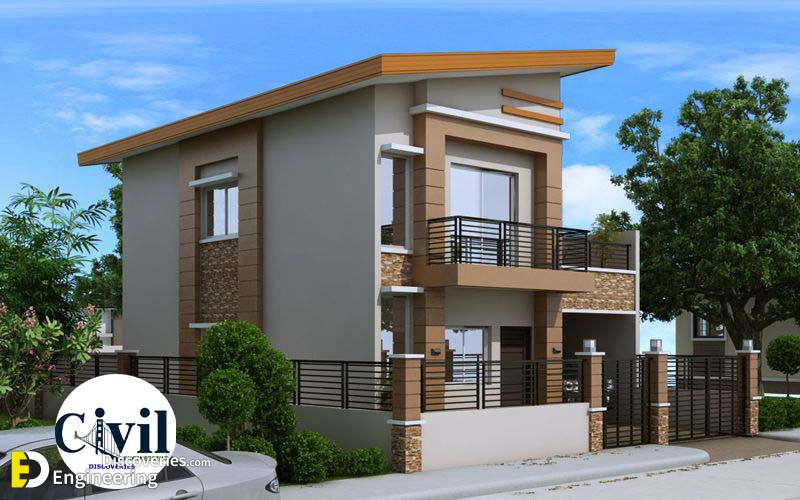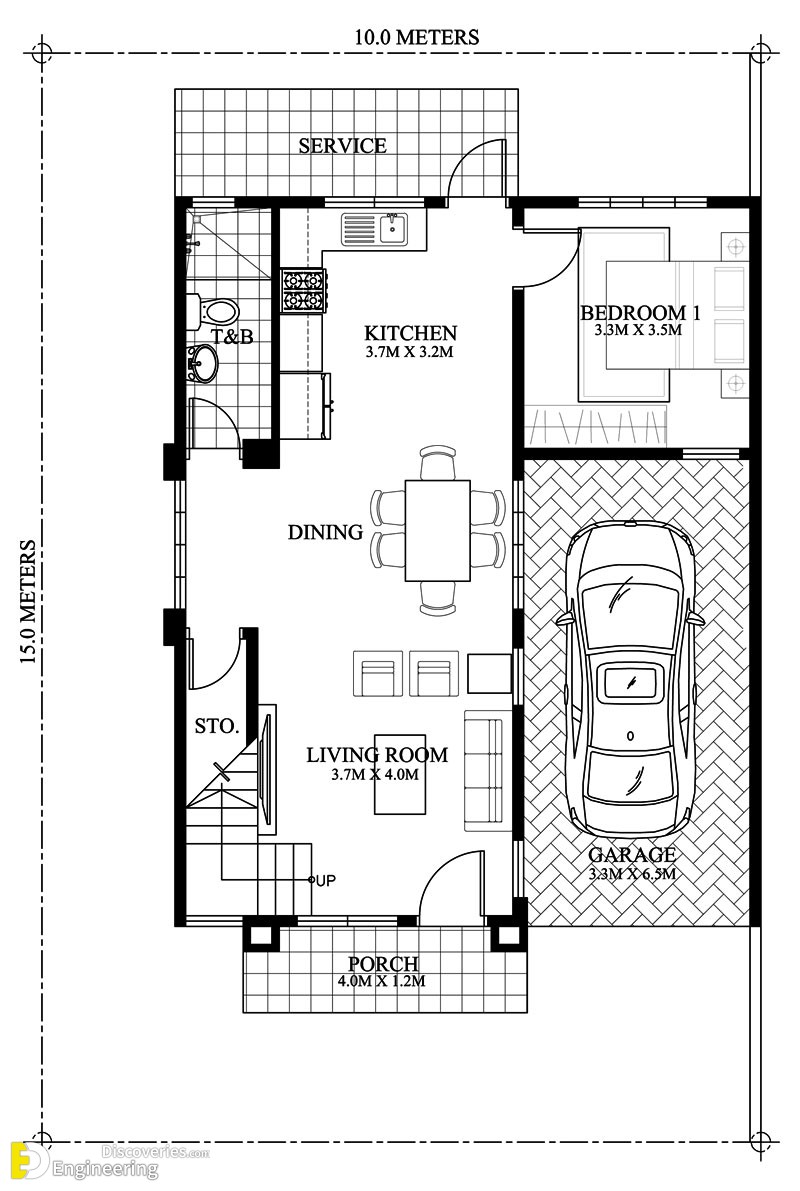 The common toilet and bath are directly above the toilet and the bath below. Bedrooms 2 and 3 and the family room are the other components including a terrace above the garage which is open and can freely view the surrounding.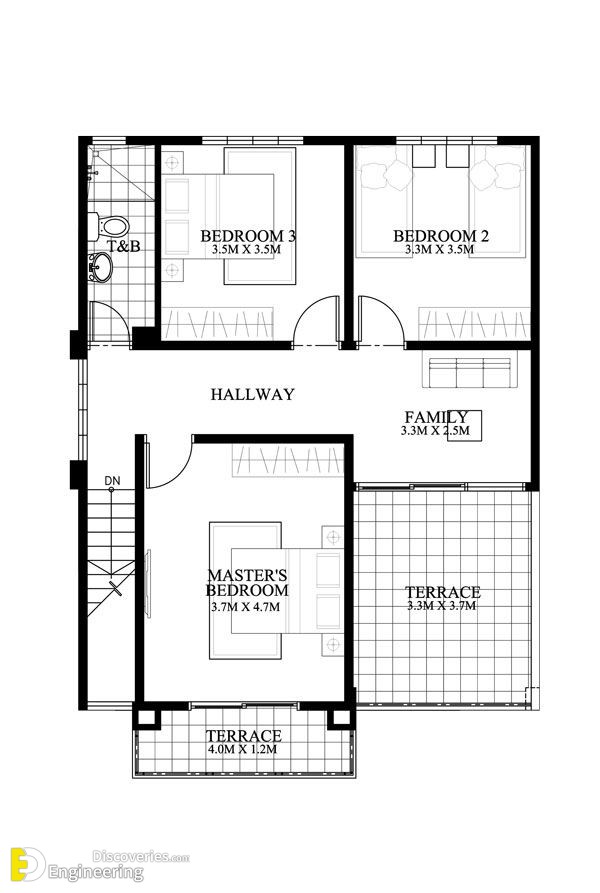 Share this